A PHP Error was encountered
Severity: Notice
Message: Only variables should be passed by reference
Filename: codeigniter/Common.php
Line Number: 148
A PHP Error was encountered
Severity: Notice
Message: Only variables should be passed by reference
Filename: codeigniter/Common.php
Line Number: 148
A PHP Error was encountered
Severity: Notice
Message: Only variables should be passed by reference
Filename: codeigniter/Common.php
Line Number: 148
A PHP Error was encountered
Severity: Notice
Message: Only variables should be passed by reference
Filename: codeigniter/Common.php
Line Number: 148
A PHP Error was encountered
Severity: Notice
Message: Only variables should be passed by reference
Filename: codeigniter/Common.php
Line Number: 142
A PHP Error was encountered
Severity: Notice
Message: Only variables should be passed by reference
Filename: codeigniter/Common.php
Line Number: 148
A PHP Error was encountered
Severity: Notice
Message: Only variables should be passed by reference
Filename: codeigniter/Common.php
Line Number: 148
A PHP Error was encountered
Severity: Notice
Message: Only variables should be passed by reference
Filename: codeigniter/Common.php
Line Number: 148
A PHP Error was encountered
Severity: Notice
Message: Only variables should be passed by reference
Filename: codeigniter/Common.php
Line Number: 148
Latest Work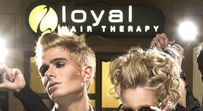 Why Choose Pixel Savvy?
Our professional team can work with you through the process to build a product of the highest quality.
We offer a wide range of solutions—whether your need is an online store, an information portal, or a promotional site—we can make it happen.
Our websites work great and make you look good. Well designed, cross-browser compatible, user-friendly sites with fast-loading pages that draw visitor's attention.
Our company has a proven record of success in the industry, check out our portfolio and see.